POSTINGS
They kept me company on a Saturday night. Yes. I am excited on the coming holidays.
A year ago… When I still used to have time to be on leave just to be with a cup of hot chocolate, my set of pens, planner-diary and myself.
Posted 1 year ago
15 notes
The week before last week. The pages of my planner are becoming lame and less colorful. Oh why, it's SUMMER! Second quarter must be fun. Need to wander more.
These two pages describe a lot of me.
How I semi-murdered my Starbucks planner. :)
and I love it. I wish I have enough space to put/paste 'scraps' as well. All I do is write and draw and can already fill a day's part.
More than a month ago, I took pictures of my planner as soon as I got it, thinking that would be able to blog about it (I can be this shallow), until my internet connection had been snatched away from me. So allow me to post this now.
Merie C.
Merie. I can be weird as how my name is misspelled. A TYPE 4 Enneagram. Sentimental freak. Tragic Romantic. Individualist. No ordinary. Faith in God fuels me. Loves making lists and crossing them out eventually. Fireworks, chocolates and ice-blended coffee make my day. Shopping is a necessity.
Everyone is indeed crazy, but the craziest are the ones who don't know they're crazy;they just keep repeating what others tell them too.
-Veronika Decides To Die, Paulo Coelho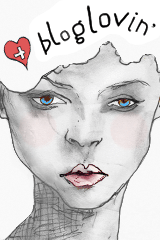 http://www.bloglovin.com/blog/3674064/?claim=3vtznya2qqu