POSTINGS
Hello Manila. Hello Las Pinas. As I got home, showed my parents some photos and I logged in to my FB account and changed my profile photo to this. Photo taken at Virgin Island, Bohol.
More photos to come.
totally defines my weekend — Saturday and Sunday. I'm not even kidding.
Posted 2 years ago
5 notes
Since last Saturday, I started attending this class that at first I didn't really think it would be this interesting. It's interesting enough that I look forward to the next class already. Add my 'classmates' to the fun of studying it. How it feels good to be a student again.
And then I and my sister sort of had our bonding time over some pasta and soda while talking about this genre of music that we love, but we decided to lie low just cos we don't want what's 'happening to it'. We call ourselves selfish. But we do rant and rave and laugh still.
And then both of us, still together, went to the band practice. Chosen Generation is still playing in my head and I swear until I fall asleep. It was already hard for me to play and press the black and white keys. It's been a long long while. I'm thinking of taking up lessons again.
This was my Saturday and we'll prolly marathon on some drama series.
Oh, it's raining and I LOVE it.
Today…
…my nose bled.
…I did my job well.
…I was feeling sleepy all day.
…I expected to see my manager but did not.
…I ate a lot of food.
…I'm wondering what will happen tomorrow.
…
Tired. I got tired of waiting inside the vehicle because of a wasted 1-hr heavy traffic. I am tired. I am tired of reaching out. I question the sad realities in front of me.
I am just thankful that I have Tine as my RL friend and my awesome awesome online friends.
Enough. Just got home from ~shopping~. Let me just show off the new addition to my collection of spectacles …
excuse the trying-to-be-cute-despite-being-tired-face…
Indescribable. Uncontainable.
Who ever said God doesn't exist…
I reiterate myself. I'm in love with my Creator who caused the existence of the sky, the clouds, the sea…
Confused. Alone.
Not really… Just a shot taken by my friend when we got to see the sunset by the lake in Batangas.
10-0512 GPOYW
An almost screwed all-day.
But I wanna thank God for this or else everything today would be pointless.
GPOYTGIF edition.
I slacked off the whole day at work today.
Thank God…
kind people paid for my cab ride to work
for the teaser that jumpstarted my day
for The Sandwich Guy PizzaLava
They took advantage when I was on my weakness — sucker for green mangoes. I will splash bagoong on their lenses. Stop tagging me. ;__;
Cos I'm a sucker for sky, clouds, water and sunsets…
Getting in touch with nature is one thing I always always look forward to… When I find my time alone with her, realizations come in, and then I see a lot of things to be thankful for.
I try. I've been always trying.
On the empty spots of my planner pages I draw.
And this is supposed to be a drawing of a 'typical me'. Fail.
Merie C.
Merie. I can be weird as how my name is misspelled. A TYPE 4 Enneagram. Sentimental freak. Tragic Romantic. Individualist. No ordinary. Faith in God fuels me. Loves making lists and crossing them out eventually. Fireworks, chocolates and ice-blended coffee make my day. Shopping is a necessity.
Everyone is indeed crazy, but the craziest are the ones who don't know they're crazy;they just keep repeating what others tell them too.
-Veronika Decides To Die, Paulo Coelho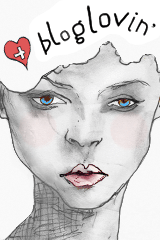 http://www.bloglovin.com/blog/3674064/?claim=3vtznya2qqu