POSTINGS
Today seemed short. A handful of thoughts and questions inside my head are still hanging up to this point. When's the right time? How many times will I tell myself to 'always be thankful' when inside me I know there's longing of feeling of being sincerely fulfilled with what I'm doing. Backstage has always been my humble abode. But sometimes, curiosity of how does it feel like to be on-stage arise on the surface. Maybe stepping out into the spotlight's not bad at all. And maybe from just being at the backstage I'll appreciate better the whole theatre. Just maybe.
Merie C.
Merie. I can be weird as how my name is misspelled. A TYPE 4 Enneagram. Sentimental freak. Tragic Romantic. Individualist. No ordinary. Faith in God fuels me. Loves making lists and crossing them out eventually. Fireworks, chocolates and ice-blended coffee make my day. Shopping is a necessity.
Everyone is indeed crazy, but the craziest are the ones who don't know they're crazy;they just keep repeating what others tell them too.
-Veronika Decides To Die, Paulo Coelho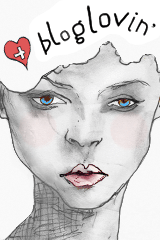 http://www.bloglovin.com/blog/3674064/?claim=3vtznya2qqu