POSTINGS
It's been a while. And to this person I often share a coffee shop moment with — we'll still have more coffee moments. More..
p.s. I wish I could do something BIG to whatever you're going through… I wish..
Posted 1 year ago
3 notes
Spent the first hours of Thursday (last week) at Bo's Coffee, Glorietta 5. That coffee shop will always be special. Talks that make a lot of sense happen there — heartbreaks, dreams, frustrations, realizations, discussions, glee, happiness and a lot more. I can't remember the last time I visited the place. Not to mention that I needed, ok, still need to refrain from drinking caffeinated, anything with coffee drinks. So last Thursday was nostalgic. White chocolate coffee-blended cold drink plus blueberry cheesecake. I miss.
Posted 2 years ago
3 notes
…
Cos I'm fond of posting my drinks…
the last 3 drinks that I had.
TCTBTL, Greenbelt with the 2 closest offiecmates I have.
Bo's Coffee, G5 with the closest girlfriend I have at work.
TCBTL, ATC with my bestfriends.
These are the witnesses of me making sense :)
Posted 2 years ago
1 note
"I bought her blueberry cheesecake…"
Cos coffee house is my kind of lifestyle. It's a habit. Best talks happen in a coffee house with the special persons in my life. First time that I tried Bo's coffee blended choco chip froccino. It's good. And now I'm wide awake at quarter past 3am.
Posted 2 years ago
2 notes
Merie C.
Merie. I can be weird as how my name is misspelled. A TYPE 4 Enneagram. Sentimental freak. Tragic Romantic. Individualist. No ordinary. Faith in God fuels me. Loves making lists and crossing them out eventually. Fireworks, chocolates and ice-blended coffee make my day. Shopping is a necessity.
Everyone is indeed crazy, but the craziest are the ones who don't know they're crazy;they just keep repeating what others tell them too.
-Veronika Decides To Die, Paulo Coelho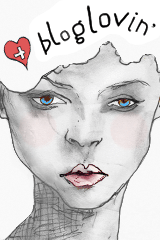 http://www.bloglovin.com/blog/3674064/?claim=3vtznya2qqu