POSTINGS
…
Over this weekend, I re-learned things. Notes-to-self rewritten and posted on the mirror to supposedly always remind me.
Love yourself. No one else will do it for you. You can't give what you don't have. So start by loving yourself. I love myself, but I learned that I can do more.
Don't be too insecure. I do have lots of insecurities in my body but they shouldn't swallow me up. Instead, view them as a source of inspiration to be better. I thought I have conquered them but I guess they resurfaced. And again I must myself out from where I am hidden.
Be honest. Not that I lied regarding the matter. It's just that I always put the blame on myself and not giving the other person the chance to know and possibly learn and grow.
Speak. I am naturally silent that I tend to write, doodle, draw. But it helps to speak. Most especially in a relationship. It helps. And as if my actions don't show them. Maybe, the other person must not only see or feel, maybe that person also needs to hear.
made my day…
a good sleep and a good bath
Ukiss
youth service
adjectives
Tine (@heytiiine), that call and the text messages harlowvyuuu <333
Julo and Julie (@julocope @-me)
DVDsssssssss
Carbonara, pizza, garlic sticks
seafood (!!!)
CHOCOLATES!!!
made my day
My dream about intimately talking to Jaejin. Yes, intimately. I can vividly recall that dream so as the questions and the answers in our conversation. I must be crazy. Stuck at FT Island.
FFXIII
Sunday service.
Halu-halo!
Short talk to the youth ministry I am in. We will be mightily used.
Passion Manila 2010 anticipation.
Gatorade + chips + cookies + chocolates.
Green mangoes and singkamas.
New bag c/o my father.
New bed covers. Sleep well, me. I've got a long week ahead. :)
Will I be able to endure one long week of no laptop and internet? O_o
Posted 3 years ago
2 notes
made my day
Sunday service
fun with the bestest people
hearty dinner
new pair of flats
seeing myself on Fiamette's portfolio
why oh why we have no photos of tonight's moments??
Posted 3 years ago
1 note
Merie C.
Merie. I can be weird as how my name is misspelled. A TYPE 4 Enneagram. Sentimental freak. Tragic Romantic. Individualist. No ordinary. Faith in God fuels me. Loves making lists and crossing them out eventually. Fireworks, chocolates and ice-blended coffee make my day. Shopping is a necessity.
Everyone is indeed crazy, but the craziest are the ones who don't know they're crazy;they just keep repeating what others tell them too.
-Veronika Decides To Die, Paulo Coelho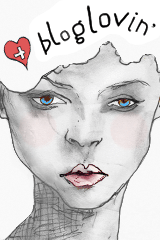 http://www.bloglovin.com/blog/3674064/?claim=3vtznya2qqu