POSTINGS
Got a chance to escape the city and sail away from the island where I mostly stay.
And was able to break away from the present and be captivated by a minute part of the rich past my homeland has.
Corregidor.. (2/13/11)
Posted 2 years ago
0 notes
Wearing their traditional costumes, indigenous Filipino tribal elder Nicholas Cawed, right, and daughter Mia Nichole Cawed of the Igorot Tribe vote in the first ever automated presidential elections Monday, May 10, 2010 in Baguio city, Mountain Province in northern Philippines. criticalfocus:curate:
Awesome.
Posted 3 years ago
Reblogged from handluggage with
1,836 notes
Merie C.
Merie. I can be weird as how my name is misspelled. A TYPE 4 Enneagram. Sentimental freak. Tragic Romantic. Individualist. No ordinary. Faith in God fuels me. Loves making lists and crossing them out eventually. Fireworks, chocolates and ice-blended coffee make my day. Shopping is a necessity.
Everyone is indeed crazy, but the craziest are the ones who don't know they're crazy;they just keep repeating what others tell them too.
-Veronika Decides To Die, Paulo Coelho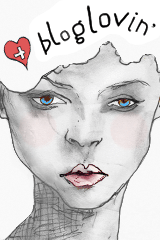 http://www.bloglovin.com/blog/3674064/?claim=3vtznya2qqu