I'm not excited at all. I'm not even gearing myself, not listening to their might-be set list tomorrow. I'm not fangirling.
I could've taken a shot of me wearing my volleyball outfit since it's been a while since the last time I played. Did not. My arms are still swollen. I bought a new volleyball ball just today and it got lost somewhere TODAY as well. Nice, right? Anyways, my team won! Yayyy!
Merie C.
Merie. I can be weird as how my name is misspelled. A TYPE 4 Enneagram. Sentimental freak. Tragic Romantic. Individualist. No ordinary. Faith in God fuels me. Loves making lists and crossing them out eventually. Fireworks, chocolates and ice-blended coffee make my day. Shopping is a necessity.
Everyone is indeed crazy, but the craziest are the ones who don't know they're crazy;they just keep repeating what others tell them too.
-Veronika Decides To Die, Paulo Coelho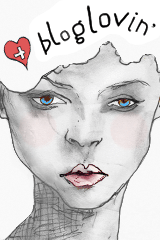 http://www.bloglovin.com/blog/3674064/?claim=3vtznya2qqu