The ~usual~ Saturday for me 'cept that it jump-started really early cos of my new shift that now ends at 12mn. I was able to spend longer time with him with my much-craved isaw and mangga-plus-bagoong (c/o Mercato) and a good 1-hr full body Swedish massage. Spent a good time sleeping too. Got bored so I decided to help myself by hitting the mall. Did some little shopping. Bought magazines for some prospect designs. Passed by The Fabric Warehouse to look for the right fabric and hope to meet the tailor anytime soon. HOPEFULLY this week or Sunday next week the latest. I'm taking the tiniest of the steps I could to live it.
dispassionatecurator likes this
msheng posted this
Merie C.
Merie. I can be weird as how my name is misspelled. A TYPE 4 Enneagram. Sentimental freak. Tragic Romantic. Individualist. No ordinary. Faith in God fuels me. Loves making lists and crossing them out eventually. Fireworks, chocolates and ice-blended coffee make my day. Shopping is a necessity.
Everyone is indeed crazy, but the craziest are the ones who don't know they're crazy;they just keep repeating what others tell them too.
-Veronika Decides To Die, Paulo Coelho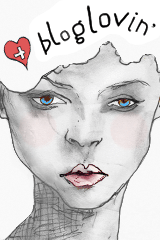 http://www.bloglovin.com/blog/3674064/?claim=3vtznya2qqu