09-1116
purposely blurred what's written..
09-1116
the usual Powerbooks-then-Starbucks tambay mode today…
I read the 1st book of John and it struck me. Devotion in Starbucks. Those adults in long sleeves abusing SB's WiFi playing Farmville and CafeWorld (ugh). I sketched and wished I could get even better. And look at the frustrated peys:
Posted 3 years ago
1 note
dead-at-heart likes this
msheng posted this
Merie C.
Merie. I can be weird as how my name is misspelled. A TYPE 4 Enneagram. Sentimental freak. Tragic Romantic. Individualist. No ordinary. Faith in God fuels me. Loves making lists and crossing them out eventually. Fireworks, chocolates and ice-blended coffee make my day. Shopping is a necessity.
Everyone is indeed crazy, but the craziest are the ones who don't know they're crazy;they just keep repeating what others tell them too.
-Veronika Decides To Die, Paulo Coelho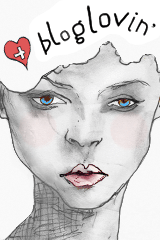 http://www.bloglovin.com/blog/3674064/?claim=3vtznya2qqu