Spectacular Spectrum — at the Ayala Triangle Gardens
—-
This is becoming a yearly habit most especially with the boyfriend. This year's more colorful with more lights and better, louder speakers. But I must say, I like the last year's better. Maybe it's just me, but the feel, timing and dramatic effect beats this year's show. Nonetheless, what's far more important is its way of making the spectators feel the season.
It was my second time (in a row) to witness it — last night with the boyfriend and tonight with my bestfriends. I was awe-inspired, made me feel the season, and it relayed in me the spirit of gratefulness — that I can see, that I can hear, that I can feel, and that I can be with people whom I love.
nickthejam likes this
lazyfatboy likes this
msheng posted this
Merie C.
Merie. I can be weird as how my name is misspelled. A TYPE 4 Enneagram. Sentimental freak. Tragic Romantic. Individualist. No ordinary. Faith in God fuels me. Loves making lists and crossing them out eventually. Fireworks, chocolates and ice-blended coffee make my day. Shopping is a necessity.
Everyone is indeed crazy, but the craziest are the ones who don't know they're crazy;they just keep repeating what others tell them too.
-Veronika Decides To Die, Paulo Coelho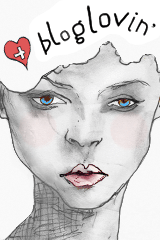 http://www.bloglovin.com/blog/3674064/?claim=3vtznya2qqu