Day 5 in Bohol and I'm now alone. Ok not really, but for the past 4 days I've been used to being with Julie. She left this morning and is now in Manila while I'm left here listening to sad mellow afternoon love songs, and they don't help me at all. I've just been to the mall and I'm so glad they have Bo's Coffee here!! Why didn't I take a photo of my drink??
Finally I have, more or less 2 days for myself — away from my work station, away from people close to me, away from the city, away from Manila, away from people who are causing the chaos in my head; where it's green everywhere and where a 5-minute drive will take me to the white beach and the sea, where I'm close to nature, where people don't really bother me, where my young cousins amuse me, where I can think, think deep…
The annoying thing right now is the sunburn but I love that my skin got darker.
To the beach again in a few…
Posted 2 years ago
2 notes
eastsealove likes this
msheng posted this
Merie C.
Merie. I can be weird as how my name is misspelled. A TYPE 4 Enneagram. Sentimental freak. Tragic Romantic. Individualist. No ordinary. Faith in God fuels me. Loves making lists and crossing them out eventually. Fireworks, chocolates and ice-blended coffee make my day. Shopping is a necessity.
Everyone is indeed crazy, but the craziest are the ones who don't know they're crazy;they just keep repeating what others tell them too.
-Veronika Decides To Die, Paulo Coelho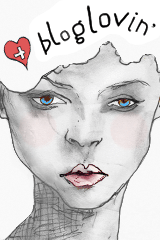 http://www.bloglovin.com/blog/3674064/?claim=3vtznya2qqu